Hello fellow Owls
, and welcome back to the week. Hopefully you all had a fun and
citation-free
weekend, and were able to enjoy some of the sports victories that went down this weekend.
Speaking of which,
Temple football friggin won
!
Check below for highlights. And not only did they win on a pretty nice day down at the Linc, they killed 'em too, 37-13. And our boy Elijah "Peanut" Joseph,(Yup, Peanut) interception TD return came in at number 9 on
SportsCenter's top 10 plays.




Lincoln Financial was the lucky field this weekend
, as the
Eagles also killed the Kanas City Chiefs
by a very similar score, 34-14. And Vick
didn't do shit.
Oh, and
LOL @ PSU
.
Not to be out done, the men's soccer team
a
lso took down a very good Hartford team 2-1
,
with all American J.T. Noone picking up two assists.
In still more sports news, check out this article about
T
emple Alum Candice Dupree
making her way
onto the national women's basketball team.
In non-sports news:
Ever wonder what it would be like to live with your parents at college?
Check out this amazing article
about
T
emple student Rob
Wunder
III
, who was tragically paralyzed diving into a pool a few years back. His Dad is putting everything on pause to live with him four n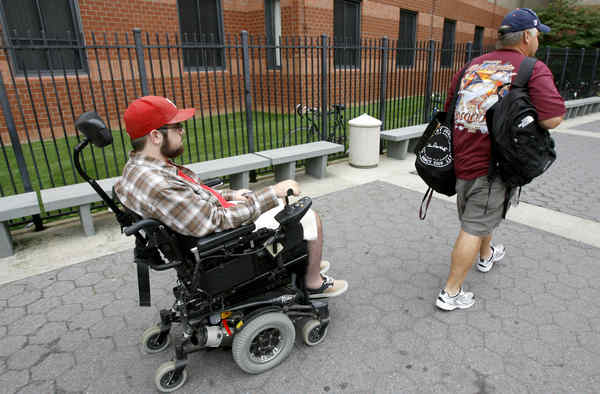 ights a week at college(1300, we believe) in order to help him obtain an education. Best of luck to both of them. All with a sense of humor too:
"It's nothing anybody else wouldn't do for their kids," said Wunder, a former high school football coach built like a linebacker, with kind, sparkling blue eyes and an easy smile.It's a big sacrifice for him to put up with me being here.

His son, 19, a husky 6-foot-3 with dark-rimmed glasses, a beard, and a mustache, chimed in: "I have to put up with him. He has to put up with me."
Photo courtesy of Charles Fox of philly.com

In other news, Temple's questionable policies regarding alcohol continue to get some press. Peep this article from Haverford and Bryn Mawr's newspaper titled "Haverford's Alcohol Policy Better than Everyone Else's". Despite that awful title, the article makes some good points about how Haverford's emphasis on personal responsibility is a little better than Temple's strict, zero-tolerance, high-fine policy. Then again, they're not a campus of 12,000 living in the middle of North Philly.
Ya, that's about all this weekend's news. Check back in a little bit/tomorrow morning for your weekly outlook.