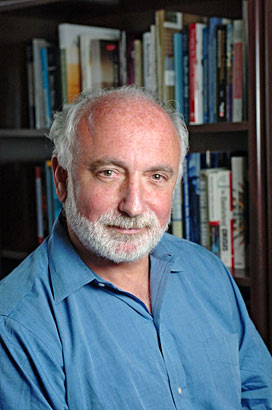 Later my man.
Hellloooo Thursday.
The Temple news today is mostly about our profs kicking ass and making names.
First,
professor Laurence Steinberg
was awarded a whopping $1,000,000
from the Jacobs foundation, one of Europe's largest help-the-kids foundations. The millie must go to research that benefits adolescents, which Steingberg has a lot of experience in, being a national leader in development and juvenile justice. Atta boy Steinberg.
Former Business school chair William Dunkelberg is also a man getting some recognition
.
Peep this philly.com article
about how Dunkelberg is a speed dial staple of some of Philadelphia's biggest business figure's phones...probably number 7. Dunkelberg has gained a lot of attention, including front page of the Wall Street Journal, for his
economic analysis.
Finally,
history prof Beth Bailey
makes news for her upcoming presentation at the University of Tennessee. Bailey is speaking on
her book "America's Army: Making the All-Volunteer Force,"
which covers the last 50 years of military activity by the United States. It's not a comedy.
As always, plenty of sports news to be found. Except today,
Temple football
makes
the
front-
frigging-page of Philly.com!
The headline links
to this video
, which showcases both Temple's excitement at our first football bowl game since we've been alive, and also our many different students. That's called "diversity," Villanova.
Not to leave out the other sports, Owlsports.com posted up two articles today, one on
women's b-ball season opener
against Illinois on Friday, and
volleyball's senior day on Saturday
.
That's all folks, catch ya in the morn.