With this post, daily updates will resume so check back often. If we're a little rusty, sorry, we might have a summer hangover for a week or two.
Monday:
Weather
:
High 60's low 70's and partly cloudy by day, mid 60's and clear by night.
Temple Today highlights:
Adios center city shuttle:
Yea, no more bus shuttle to center city. A victim of budget cuts no doubt, students must now take a different form of transportation to center city.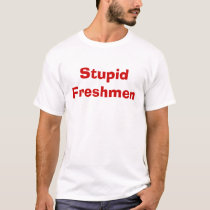 Class of 2013 smarter than you, also, probably whiter:
As the influx of suburban kids continues to grow with the Temple party scene, so raise the admissions standards. 1109 SAT and 3.4 GPA average this year, both records. Local abercrombie and fitch stores rejoice.
Freshman also rewarded with cultural passport
: A new "PEX Passport" is also available to freshmen, providing them with discounts to a bunch of local museums, theaters, and other artsy stuff. Abercrombie and fitch stores rejoice. Upperclassmen scowl.
Sports:
nada
The week ahead:
Weather:
Phuckin' awesome
. Tue: 75/58 sunny, Wed: 76/61 M. sunny, Thurs: 78/62 sunny, Fri: 81/63 sunny.
-
All week
:
if you want to be oriented with the IBC, staff members will assist you, as long as you make an appointment. "That's a weight. And uhh..that's another weight."
Is that also a weig
h
t?
"No...that's the water fountain."
Oh.
Tuesday:
Study abroad info session
: 12:30-1, Tuttleman 200. Wanna study abroad? Don't know how? Bingo.
Wednesday:
Spain study abroad info session
: 3-4. Wanna study abroad in Spain? Don't know how? El Bingo.
Thursday:
- Men's football vs. Vilenova in the Mayor's Cup. Lincoln Financial Field, 7 p.m.
- Poets and writers series: TUCC 222, 8-10. Poet Linh Dinh will be doing some readings. Din din followed by Linh Dinh? Nah, I think I'll go watch some football.
Friday:
- Men's futbol vs. Vilenova at Ambler sports complex, 3:30 p.m.
-Net night at the Pav, 7-10. Watch as the b-ball players start a new year of scowling at you as they are kicked off the courts.
Cool, check back Monday night for ya news.